Siding is crucial in protecting your home against the elements. It stops the wind, rain, snow, and other extreme conditions from penetrating your property. It needs to look good and do its job, no matter what the climate.
However, there are so many types of siding available; it can be a challenge to find the material that's right for your home.
Let's take a look at the types of siding options available to see which is the best choice for you.
Types of Siding Infographic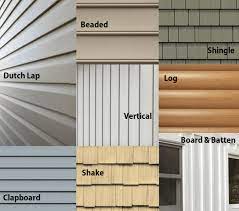 1. Vinyl Siding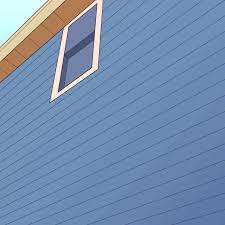 Thanks to its low maintenance, vinyl siding is becoming increasingly popular. More than 30 percent of US homes have vinyl siding.
Unlike wooden siding, it doesn't need a fresh coat of paint, and it withstands the elements without cracking or swelling. And what's more, it's durable and low cost.
It comes in many colors and shapes, including shakes, vertical panels, horizontal panels, shingles, fish scales, and lap. It can even mimic natural materials like stone and wood.
The two advantages are it is resistant to insects and other critter infestations, and it should withstand wind speed up to 110 MPH.
2. Insulated Vinyl Siding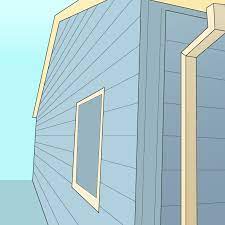 Insulated vinyl siding shares all the attributes of vinyl, except it has an insulated rigid foam backing. This fills the siding's stepped profile, adding rigidity and insulation to the mix. It also stops the siding from warping or moving.
On the downside, it costs about 50 percent more than standard vinyl siding, and you can't paint it once installed. Some types of vinyl siding are also flammable.
3. LP SmartSide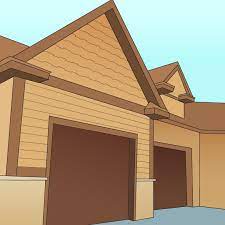 LP SmartSide is a mixture of wood strands coated with resin and other binders to make it water-resistant and durable. Zinc borate is added at several stages of the manufacturing process to protect against pests and rot.
LP SmartSide is also considered a renewable resource because it recycles a lot of waste wood in the manufacturing process. It is also reversible, so when one side ages, take it off and turn it over.
4. Hardie Board Siding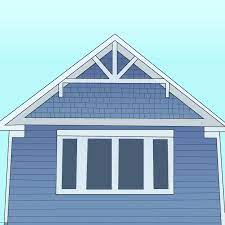 Hardie board siding is a mix of cement, sand, and cellulose fibers to produce a long-lasting and super-durable material. It both protects and enhances the aesthetics of your home.
It is resistant to peeling, fading, and rotting, and it has the advantage that most Hardie board siding comes with a 50-year warranty.
5. Everlast Composite Siding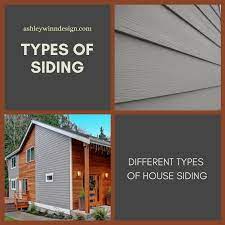 Everlast composite siding consists of a proprietary blend of stone and polymeric resin to create a robust material that needs no painting, unlike wooden siding, and is incredibly strong.
Like the Hardie board siding, it comes with a 50-year guarantee, giving you hassle-free siding for years to come. Everlast siding is more expensive to install compared to other materials.
The upside is that it lasts a lot longer, reducing long-term maintenance and replacement costs.
6. Natural Wood Siding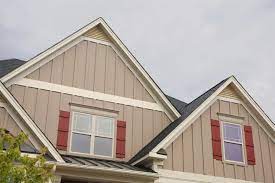 If you are going for a natural look, wood is the ideal material. It's tactile, easy to work with, and transforms your home into a warm and inviting place.
Another advantage of natural wood is that it gradually ages as it gets exposed to weather conditions, producing wonderful shades and patterns.
Wood siding comes in boards, shingles, fish scales, lapping, and shakes. The most common wood used is cedar and redwood because they are attractive and durable.
The main disadvantage of wood is it is less insulating than some other materials, and it is susceptible to attack from insects and other critters.
7. Manufactured Wood Siding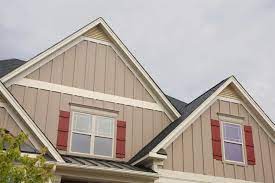 Manufactured wood siding is similar to LP SmartSide siding in that it comprises wood by-products bound with resin. This composite wood mix makes a hard-wearing and energy-efficient material.
Manufactured wood is also lighter than natural wood and costs about half the price to buy and install.
8. Metal Siding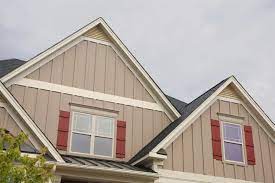 Metal siding is a great option if you care more about durability than aesthetics. It is a popular alternative to wood, vinyl, and other materials. The two most popular metals for this type of siding are steel and aluminum.
The only downside to using metal siding is it can be noisy when the rain batters the side of the house. We've all been stuck inside a car during a heavy rainstorm and know how loud it can be.
9. Fiber Cement Siding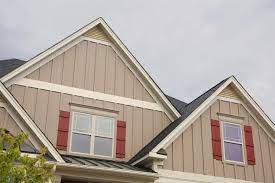 Fiber cement is a material widely used to cover commercial and domestic properties. It is durable, long-lasting, and maintenance-free, making it a cheaper alternative to some other materials.
It is a semi-rigid product that provides substantial protection for your home and yet still preserves a degree of flexibility. However, fiber cement siding is heavy and usually requires two people to install it.
10. Brick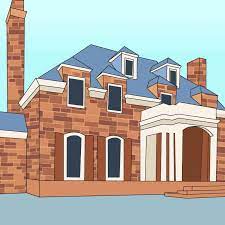 Brick siding is sometimes called veneer brick (or brick veneer). It is designed to resemble solid brick walls and is secured to your exterior walls in the same way as ceramic tiles.
Newer versions of brick veneer, often called "thin brick," use brick faces about half an inch thick. The beauty of brick siding is it doesn't rot or dent, and once it is up, it won't need painting.
11. Stone Veneer Siding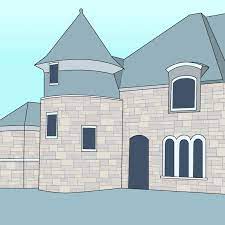 Much like thin brick sidings, stone veneer sidings consist of thinly cut pieces of stone applied to the side of your house to resemble stonework.
These stones come in all shapes and colors and can be arranged in multiple configurations and styles, with a choice of grout colors.
12. Stucco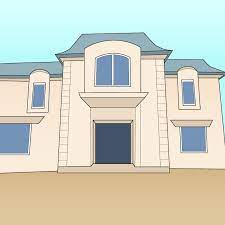 Stucco is a mixture of Portland cement, sand, lime, and water applied over a lath base in three coats. Stucco is low-maintenance, fire-retardant, and durable, providing a seamless home exterior.
The advantages of stucco siding are many. You can choose from a vast array of colors, it bonds well with the exterior of your home, and it provides the best insulation of any of the siding material.
13. Concrete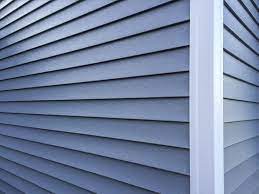 Although flexible, concrete siding needs to be handled with care as it damages easily. It comes in long lengths and is heavier than wooden siding. However, it is also resistant to mold and mildew and requires minimal maintenance.
Once installed, concrete siding lasts for 100 years, according to the National Association of Home Builders and the International Association of Certified Home Inspectors.
14. Engineered Wood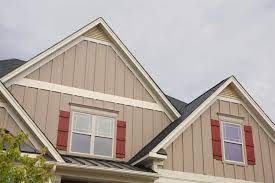 Engineered wood siding consists of composite materials like wood chips bound together with resin. This type of siding is cheaper than natural wood and can be purchased in pre-primed, ready to paint, and pre-finished options.
15. Glass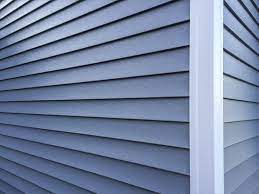 Glass siding is a thoroughly modern style, with many new homes taking advantage of floor to ceiling windows and folding doors. Adding glass as a siding creates lots of natural light and heat from the sun.
It also connects you to the outside in ways that traditional siding can't.
16. Imitation Stone/Brick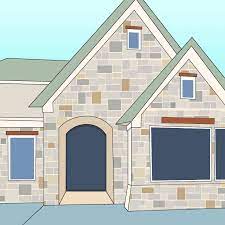 Fake brick and stone siding imitates the look and feel of the real thing, but without all the hassle. It is easier to install, takes a fraction of the time, and gives a strikingly realistic effect.
It comes in sheets that attach to the exterior of your home, or you can apply them like tiles using adhesive and grout to mimic the look of mortar.
17. Steel Log Siding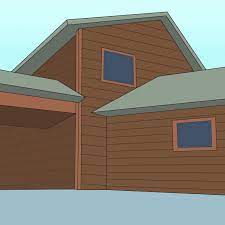 This type of siding was invented in Colorado, where it is still manufactured. It resembles real wood logs but lasts 50 years with very little maintenance, whereas wood needs plenty of care to keep it looking good.
The advantage of steel log siding is that it withstands extreme weather conditions, making it ideal for colder climates.
18. Aluminum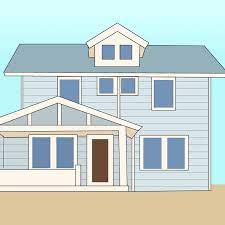 Aluminum siding is constructed from aluminum coil stock. It is weather-resistant, thanks to a baked on chemical coating, which increases protection.
It can be painted once installed, and aluminum provides better insulation qualities than vinyl siding. And unlike steel siding, aluminum does not rust.
Considerations For Choosing Your Type of Siding
From blistering heat or extreme cold, every region faces challenges when it comes to choosing the right siding for home exteriors. Here are some tips on what you should look for when selecting the siding for your home.
What Style Do You Want?
Beauty is only skin deep, but it's only half the story when it comes to siding. The type of siding you choose impacts the way your home looks. Do you want it to stand out and get admiring glances?
Or do you want it to blend in with the surrounding homes? If you live in an older home with a distinct sense of style and era, the latter option might be the best. Wood, brick, and stone siding will offer that traditional look.
Maybe you have a modern house with lots of glass and steel. You will likely choose a siding that gives a sleek minimalist look.
What About the Climate?
Nothing erodes the exterior of your home like the weather. Wind, rain, and snow, as well as high and low temperatures, ensure that your house is under constant attack 24/7.
The type of siding you choose mitigates these effects, so it is vital you get it right. In colder climates, the insulating qualities of your siding should be high on your priority list. Also, the ability to withstand big freezes is crucial.
In warmer areas, the sun bakes the exterior of your home, so painted wood blisters and cracks, while metal siding soaks up the heat and becomes a giant radiator.
And let's not forget about the wind and rain. Nothing perishes a home exterior faster than moisture, so make sure your siding is water-resistant. The good news is all siding is weather-proof in some form, but some are better than others.
What About Energy Efficiency?
It costs a small fortune keeping your interior temperature comfortable all year round. If heat and cool air are lost through poorly fitted siding or material unsuitable for your climate, the HVAC system will need to work overtime to rectify the imbalance.
The type of siding you choose could save you money and improve the energy efficiency of your home. This reduces your energy consumption and your average yearly spend.
Consider a siding with insulated backing, like insulated vinyl.
What About Maintenance?
You want your siding to look good for as long as possible, and how often you need to maintain it plays a part. Most repair work is reserved for wooden siding because it requires a fresh coat of varnish, paint, or weather-proofing every year.
Steel siding tends to rust, leading to treatments and repainting to restore its good looks. The siding that requires the least maintenance is concrete, stucco, fake brick and stone, and fiber cement.
If you want to avoid the hassle of upkeep this summer, think carefully about how maintenance-free your chosen siding is.
Types of Siding FAQs
What is the best type of siding?
For energy efficiency, stucco comes out on top, while metal and engineered wood score well for durability. For repairs and damage, vinyl is the easiest to maintain, thanks to its easy application, although aluminum comes pretty close.
What materials are best used for exterior siding?
The most popular material used for siding is vinyl because it is inexpensive and easy to apply. Plus, you can buy an insulated version that increases the energy efficiency of your home.
Wood and engineered wood are the most aesthetically pleasing, although this is subjective, while steel and aluminum are great at deflecting the weather's aging effect.
Concrete and fiber cement siding are the best type to fit for a maintenance-free life. They stand up to the elements and stay looking good for up to 100 years.
What is the most durable siding?
Concrete and fiber cement siding is the most durable, withstanding attack from moisture, the elements, and insects with ease. If fitted correctly, concrete siding is almost guaranteed to still look good for 100 years.
What are the different materials used for siding on a house?
When looking at the materials used in siding, we can categorize them as wood-based, metal-based, vinyl-based, and concrete or brick-based.
Wooden siding includes natural wood, engineered wood, composite board, and manufactured wood.
Metal siding includes steel, aluminum, and steel logs. Concrete and brick siding includes fake brick, stucco, fiber cement, and stone veneer.
Conclusion
Choosing the right siding for your home is crucial for the way it looks, how energy-efficient it is, and how long it lasts. Don't buy metal siding if your house faces the ocean. Saltwater will corrode it in double-quick time.
Similarly, you wouldn't coat your home in fake brick if you lived in the wilds of Alaska because the insulation qualities would be inferior indeed.
Choose wisely.