This is a list of the 20 best places to buy antique and vintage furniture online.
Using this list, you'll be able to find some really unique furniture that you can't find anywhere else.
So if you want to try out new places to find antique and vintage furniture pieces for your home, this list is for you.
The 20 Best Places For Online Thrift Store Furniture
1. Etsy
Etsy is a spectacular place to shop for the person that has eclectic tastes and an artistic flair. The site started as a marketplace for creators to sell their homemade goods and products, but it has grown over the years to include rare antiques and all manner of found decor.
The site currently has everything from vintage walnut secretary's desks to vintage brass door knobs and everything in between. Pricing might be the biggest drawback here, as sellers have begun to realize how popular Etsy is and have started capitalizing on that fact.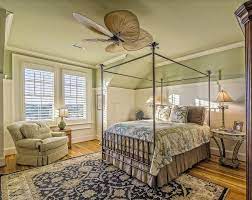 Image credit to Etsy.
2. eBay
Whatever you're looking for, it can probably be found on eBay, but you might not always love the price. The online auction giant offers new, used, and antique furniture from all over the world and can help resolve disputes if something goes wrong along the way.
Sellers on eBay also tend to price their products a little less forgivingly, possibly because it costs money to sell on eBay, but also because many of the items for sale on the site cannot be found anywhere else. Take your time shopping on eBay, as it's not always clear where your item is coming from. It's important to buy the seller and not the item on ebay, as trust and clarity are key.
Image credit to eBay.
3. Amazon
People love shopping on Amazon because of the variety of items offered and because shipping is fast and cheap. The downside is that the variety of truly vintage furniture is not as broad and you may end up buying something that isn't actually old or rare in any way.
Amazon has become a marketplace for all sorts of vintage reproductions and updated products, so if that's something you're interested in, the world can be your oyster on the site.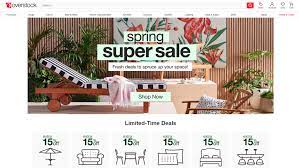 Image credit to Amazon.
4. AptDeco
AptDeco is yet another online marketplace that matches buyers and sellers of vintage furniture. The site has placed a heavy emphasis on buyer and payment safety, so you can even sell furniture without much worry about scams and ripoffs. Sellers don't get paid until the buyer has received the item and confirmed that it showed up as expected.
Beyond those benefits, the site is also stocked full of wonderful collections of vintage pieces of all sorts. The pages are organized to give buyers the ability to filter by color, material, type, and size, which makes shopping so much easier.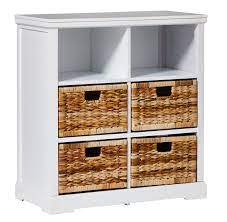 Image credit to AptDeco.
5. Chairish
Chairish is a quickly growing site that has made a name for itself with quick shipping, a wide variety of products, and an easy-to-use site that makes shopping fun and fast.
Pro decorators use the site to find their next project pieces, not only because of the variety of choice, but also because the items on Chairish are grouped together in clever ways that make shopping for related items much less annoying.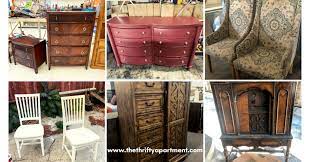 Image credit to Chairish.
6. Craigslist
Craigslist is one of the best places to buy local items, but the downside is that you'll probably have to deal with a person face-to-face and will probably have to do a little haggling to get through the transaction. One of the defining features of selling or buying on Craigslist is the personal touch, and though a load of scammers have cropped up in recent years, it's still a wonderful option for buying vintage furniture.
Because of its local orientation, you may have the chance to personally check out an item before you fork over the money. In-person transactions also bypass the sometimes stressful and annoying process of shipping and paying for furniture remotely. Safety is key with in-person dealing, so don't feel bad for asking to meet in a busy public place.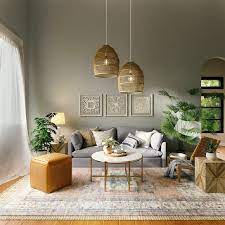 Image credit to Craigslist.
7. Facebook Marketplace
Facebook Marketplace is quickly overtaking Craigslist as the preferred way to buy and sell used furniture and other items. It's a convenient way to shop, as it's integrated completely within the Facebook app and does not require phone numbers to communicate.
It's similar to Craigslist, in that you can deal locally and avoid shipping, but its more searchable format makes it easier for people in other locations to view your items. That may mean an annoying number of requests to ship, but you can weed through those at your convenience.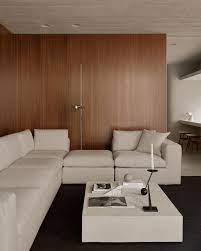 Image credit to Facebook Marketplace.
8. 1st Dibs
1st Dibs is a great place to find furniture, and has made a name for itself by curating items from specific regions of the world. The format also allows you to shop for items in your own state, which can be a big benefit for folks that prefer to shop locally.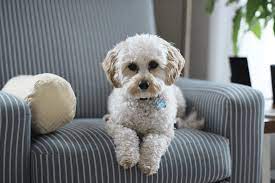 Image credit to 1st Dibs.
9. Furnishly
Furnishly is yet another site that curates antique and rare furniture from all over the place. The site is set up simply and items are organized intuitively, but don't count on finding the level of variety that can be found at larger sites.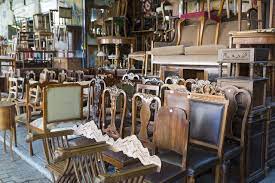 10. This is Not IKEA
This is Not IKEA is a Los Angeles-based shop for vintage and unique furniture and home products. The shop has not yet completed a website, but if you're in the LA area, it's a great place to check out neat furniture and home goods.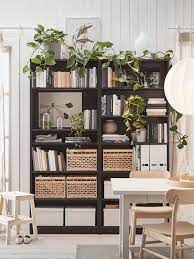 11. Krrb
Krrb was an online marketplace for people to sell furniture and other goods, but the company is no longer around. Instead, we recommend Apartment Therapy Bazaar, which follows the same concept of connecting buyers and sellers of vintage and hard-to-find furniture.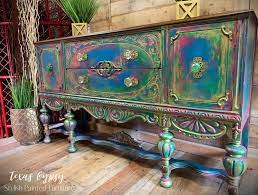 12. Urban Fusion Decor
If you're ok being locked into a few different styles with a few color choices, Urban Fusion Decor could be your place. It offers a huge variety of furniture and accessories, all color-coded and easily organized for quick shopping.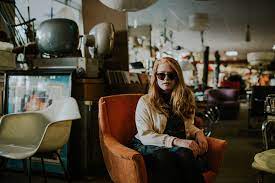 Image credit to UrbanFusionDecor.
13. Kijiji
Kijiji can be a great place to buy and sell vintage furniture, especially if you're into local sales. The site is owned by eBay and offers many of the same buyer and payment protections, so you can shop with peace of mind.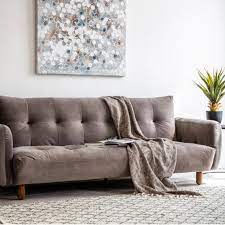 Image credit to Kijiji.
14. Jayson Home
Jayson home has one of the funkiest and most eclectic collections of home furnishings anywhere on the internet. It's well organized and the prices are competitive.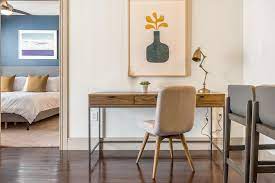 Image credit to Jayson Home.
15. Letgo
Letgo can connect you with local people looking to offload their vintage and used furniture. As such, you can find great prices and avoid shipping, but you'll have to be comfortable with an in-person buying experience.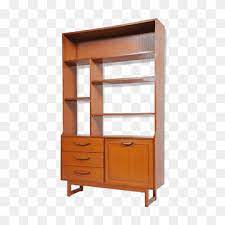 16. OfferUp
OfferUp is very similar to Letgo, in that it's local and can allow you to buy and sell without shipping and payment headaches. Just like buying and selling with Craigslist, however, you'll need to keep safety in mind.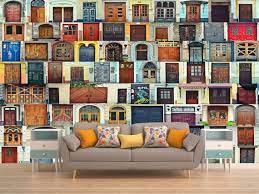 Image credit to OfferUp.
17. Urban Outfitters
If you prefer to buy from a small, carefully selected collection of vintage-inspired furniture, Urban Outfitters could be your deal. The pricing here absolutely leans to the high end, but the pieces are nice and cannot be found elsewhere.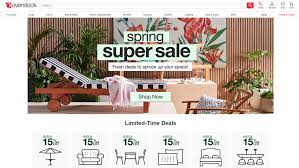 Image credit to Urban Outfitters.
18. One Kings Lane
One Kings Lane is much more of an upscale boutique than it is a dedicated vintage marketplace, but don't let that dissuade you. The site is packed full of great items in all price ranges.
Image credit to One Kings Lane.
19. Revival Rugs
Revival Rugs is obviously a great place to shop for rugs, but there is so much more available on the site. The company sells everything from vintage furniture to hard-to-find decor.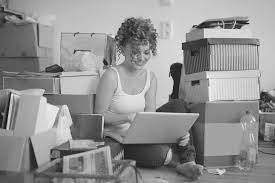 Image credit to Revival Rugs.
20. Rejuvenation
If premium pieces at premium prices are what you're looking for, Rejuvenation could be the best place for you. The site offers tasteful and colorful furniture from all corners of the internet.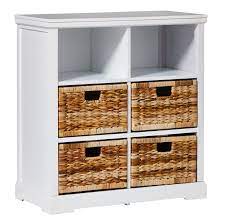 Image credit to Rejuvenation.
What Types of Furniture Can You Get From Online Furniture Stores?
You can get any type of furniture from an online furniture store.
The great thing about buying furniture online is that you'll have much more selection than if you were shopping in a brick-and-mortar store.
Online, you pretty much have every piece of furniture available at your disposal with just a few clicks. Not only that, but you can read online reviews, narrow down your selection by price range, and look at plenty of photos, all from the comfort of your couch.
Is It Worth Buying Furniture Used?
Certain pieces of furniture are best bought used and some are best bought new. Condition is a big consideration point because you'll want the piece to be in good shape if you plan on using it.
Buying used furniture can be more than worth it if you're shopping for a piece that is of a specific style or shape that is no longer made. It's important to watch your spending to avoid parting with more cash than is necessary.
Conclusion
Shopping for furniture online is easy, can save a ton of money, and can open up the whole world to you. Even if you live in a heavily populated area where tons of people buy and sell stuff locally, you may have better luck finding exactly what you want online.
That said, shopping and paying for large items can be a real hassle, so you'll need to be sure you're getting exactly what you paid for. And, as always, safety should be your biggest concern if you're buying locally.
Don't hesitate to ask for a meeting in a public place, and if you must go into another person's home to view the item, it might be best to bring a friend.