When shopping for couches, there are many options available. You can go cross-eyed trying to narrow down your selection.
Understanding the differences between the different types of couches can help you cross out the designs you don't like so you can spend more time focusing on the types you do. We've created a useful guide of twenty-seven different kinds of sofas and couches.
This article will look at the unique features that characterize each style of couch. We'll discuss the history, design trends, and uses of each type. We'll also talk about the different couch sizes, how to measure your couch, and the materials used.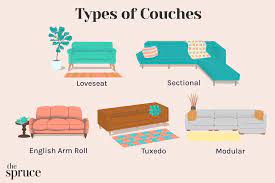 #1. Sectional/Modular Sofa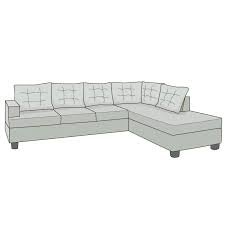 Modular or sectional sofas consist of multiple pieces that you can rearrange or reconfigure into different looks. Each piece has the same height back and arms, so they match together. The ottomans are the same height as the seats.
Modular sofas are a versatile piece of furniture that gives you the freedom to create new looks without crowding your room. You can remove parts of the sectional if you have a small area or add new pieces to make them large enough for the whole family.
Most sectional configurations come with two to four pieces with a chaise (built-in) or ottoman (movable), allowing you to stretch out. However, sectionals have limited configurations (typically a U or L-shaped design). There's usually a 90-degree angle when the pieces combine.
You can add extra pieces to a modular sofa to make it as large as you want. You can include ottomans, chaises, or corner pieces, combined with couches (a three cushioned couch) and loveseats (room for two people).
Sectionals and modular couches with hollow ottomans or chaises can pull double duty as extra storage. Some sofas can have pull-out beds or recliners.
#2. Ottoman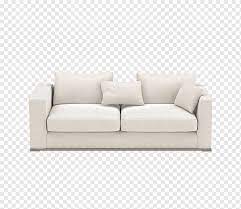 Ottoman couches have a place for your bottom, but there's no back or sides. These can have semicircular or square ends with no wood visible due to the overstuffed upholstery.
People use ottomans for footstools or stools and typically combine them with other furniture pieces to expand the size. Ottomans can work with sectionals, modular couches, armchairs, gliders, and couches.
Common names for ottomans are pouffe, tuffet, hassock, or footstools. The ottoman may also mean a seat without arms or a back with a hinged seat that works as a lid so it can serve as storage.
This style traced back to the Ottoman Empire (14th to early 20th century) and started as a sectional piece covering three walls in a room. Later versions were small enough to fit into corners or circular to surround a pole or column.
By the 18th century, ottomans were popular in Europe. The style took on European influences with an octagonal or circular design, often split in the center with arms or a padded column. The Europeans also designed the hinged seats, allowing ottomans to double as storage.
#3. Armchair
Armchairs are a style of chair with arms intended for one person that goes along with a sofa. Many different chairs will classify as an armchair, as long as it has arms fixed to the seat.
Some sofas come with armchair features, such as recliners or gliders. Sectionals often have separate recliners built into opposite ends of the couch.
Armchair sofas are available in multiple fabrics, designs, and styles, so you're sure to find one to fit your tastes. Single armchairs work as great accents to pair with your sofa to create a large gathering area.
#4. High back sofas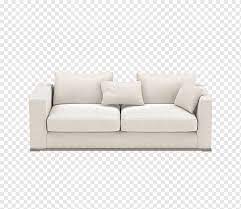 High back sofas have a higher back from 40 to 44 inches that give more support for your head, neck, and back. This style is suitable for rooms that have high ceilings of 10 to 12 feet.
Short sofas can look dwarfed when placed against tall walls. However, high back sofas look out of place when standing alone. For the best look, these couches need to rest against a wall.
These sofas have distinctive vertical lines and come in a variety of styles and materials. If you're a tall individual or have back problems, you may want to consider a high back sofa, which offers more room for back support.
You can get high back sofas in various styles and materials, so there's sure to be a design that matches your current or planned interior theme.
#5. Round back sofas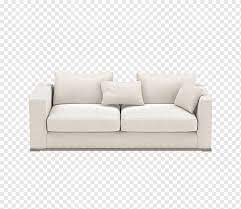 Round back sofas have a curved back design to create a signature design. These pieces are also called crescent or conversational couches.
These couches look better away from the wall. They're often used as a centerpiece in the middle of the room, with the curved back visible.
You can use accent chairs and end tables to create a sophisticated gathering area around a television or fireplace. Or you can position two curved couches facing each other to create an intimate setting circle.
Curved sofas were popular in the early nineteenth century, but they've made a significant comeback in today's market. These couches come in a variety of colors and materials and give your room a vintage feel.
#6. Wingback sofas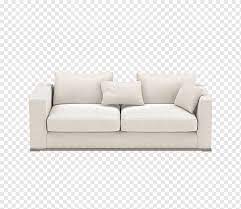 Wingback sofas have a signature look that makes them easy to identify. These couches pair well with wingback chairs due to the similar style.
Signature features of a wingback design include winged sides, wooden legs, and a high back. The cheeks (wings) block drafts and circulate warmth from a fireplace.
Wingback couches can be traditional, which have rolled arms and turned, cabriole, or straight legs.
There's also mid-century modern styles with open or partial wings that integrate into the seat away from the arms. Contemporary designs are also an option.
#7. Barrelback sofas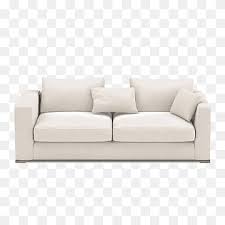 Barrelback sofas have style trends influenced by barrelback chairs, originally made from a wooden cask, giving them their name.
Signature traits include a curved back and wrapped arms. Some styles may have channeled grooves stitched along the fixed back cushion.
The exact look of barrelback sofas can vary, depending on the style of influence. You can find these in various colors, materials, and accessories, such as exposed wood legs.
These couches come in average heights and widths and have enough room for three people to space out. Some may even have room for four or more. The cushions of these couches can be thin and sparse or thick and fluffy.
#8. Rollback sofas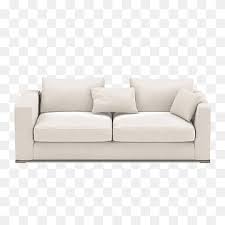 Rollback sofas feature rolled arms, and a rolled back. Its curved back makes these couches better for being positioned away from the wall.
For the best look, position your rollback sofa in the center of the room and bracket it with round end tables or accent chairs.
These couches have enough room for three people, with thick cushioned seats and a fixed, padded back. The legs of a rollback couch are thick, chunky blocks of tapered wood.
Rollback sofas can have many different surfaces, including a tufted design or solid piece fabrics. These are great for adding a traditional look to your family home or pick a more elaborate style for a formal setting.
#9. Lawson-style Sofa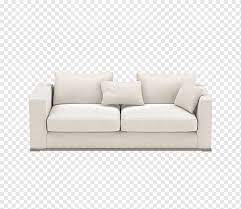 Lawson-style sofas are an American standard, emphasizing comfort and simplicity. This style features a separate loose, padded back and seat cushions for each person, divided into three even spots.
This couch style has a box shape, and low rolled or squared arms. The feet are thick square blocks, and it rests low to the ground.
The back cushions are not attached, and many have removable, washable covers for easy cleaning. They are fluffy and thick, designed to be flopped on and for naps.
Lawson couches get their name from a well-known furniture maker Thomas Lawson, who created the design at the turn of the 20th century.
#10. Sleeper Sofas/Futons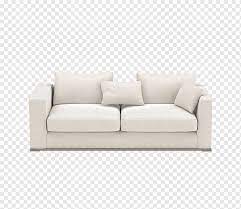 Sleeper sofas are a functional piece that operates and looks like a couch but contains a bed hidden inside. If you lack a guest bedroom but frequently have company, a sleeper sofa can save you space and give you a place to put your visitors at bedtime.
These sofas can come in different sizes, like a bed mattress. The larger the inner mattress, the more space you will need for your couch and the fold-out mattress.
Twin sleepers are ideal for a single person. The mattress is 54″ wide and 85″ long when open. Queen sleeper sofas can measure 84″ wide by 90″ long when open and fit two people. Full-size sleepers are 72″ wide and 90″ long and suitable for two people or a solo sleeper.
Futons are a type of sofa bed that converts from a couch into a bed that lays out flat. These sofas usually have a solid, unupholstered mattress that works as the back and seat cushions. When laid out, it turns into a bed.
You can find futon frames made of wood or metal, with armrests or without. These beds are often not as comfortable as a traditional sofa or bed and are an inexpensive choice for college dorms and those on a budget for living room furniture.
#11. Loveseat Sofas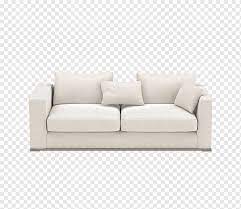 Loveseat sofas are easily distinguishable from other sofa types due to their smaller size. This couch style has two cushions and enough room for two people, unlike a couch, which can hold three or more.
You can get loveseats in various styles, fabrics, and influences, so they're a versatile choice. Many people purchase loveseats to add additional seating room, in addition to a couch. Or they choose a love seat if there's a space limit or if there's just one person who will be using it.
The similarities between a loveseat and a couch are that both pieces of furniture have a bench-style seat with full or partial upholstery. Both can have full, high, or no armrests. And most styles have a wood frame and spring cushions.
When part of a set, the loveseat will have the same size dimensions as the couch, except for length, as loveseats are smaller than sofas. Height and width will be the same, so the set has a uniform appearance.
#12. Settee Sofa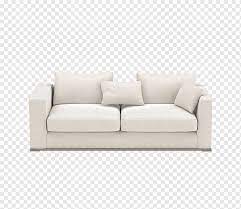 Settees are a type of sofa, but it has a slimmer design that provides a more elegant look than a bulky couch. These are an accent piece with a high, straight back and shallow cushions with enough room for two people.
Another trademark look of settee sofas is exposed wood legs. These may be thin and straight or thick and tapered, but they are always tall and visible.
Most settees have upholstered, attached cushions with conservative padding. The back is thinly padded but does not have pillows.
You can get settees with tufted or smooth fabric in various colors, patterns, and materials. These can work for a formal setting or an entryway accent, but their design is not for functionality. So they may not be a comfortable choice for family rooms or dens.
#13. Recliner Sofa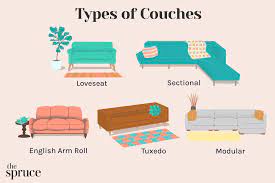 Recliner sofas combine the blissful comfort of a recliner with the look and shape of a couch. This style features a long bench seat like a couch. But on each end, the seat operates as a recliner, which means the footrest extends and the back reclines back.
Reclining sofas can be electric, which requires you to plug your sofa into a power outlet if you want to use the reclining features. You push a button to recline back and then again to return to the normal sitting position.
Manual levers extend your seat into a reclined position, and you have to use your strength to close them. The great thing about manual controls is that you aren't limited to places where there's a power source. But it can be difficult for those who don't have much strength to put them back into the starting position.
But with almost all reclining sofas, you will need to keep them pulled away from the wall if you want to extend them into the reclining position fully.
You can get recliner sofas in various materials, with leather being the most popular choice.
The first recliners invented were from the French. It's believed that Napoleon III owned the first version of a reclining sofa.
#14. Tuxedo Sofa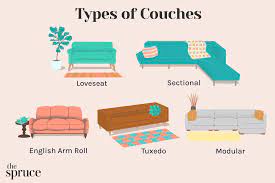 Tuxedo sofas are known for their boxy shape with arms that are flush with the sofa back. This style has a tufted, tight backrest and arms with button divots.
Tufts are when fabric layers get stitched together to create indents. These indents have knots, ribbons, buttons, or left bare.
These couches have exposed wood or metal legs and have a higher height than other couch types. Many designers recommend complementing this couch's square shape with rounded accent pieces such as coffee or end tables.
The history can be traced back to the 1920s and originated in Tuxedo Park, a village in New York, hence the name.
#15. Low-Seated Sofas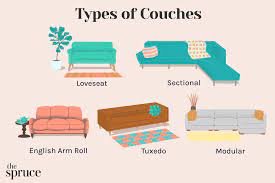 Low-seated sofas provide a minimal, postmodern look to your environment. These couches have short legs that keep them low to the ground. There may be a slight gap between the bottom of the sofa and the floor, or it may sit directly on the floor.
You can find low-seated sofas with enough room for three or more people, covered with various materials or upholstery designs.
These couches often have loose bottom cushions that provide thick padding for comfort. The back can be unattached, padded cushions, fixed, or flat and sparsely padded.
#16. Knole Sofa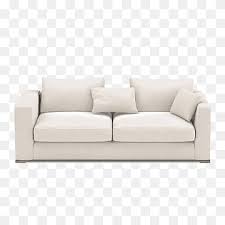 Knole sofas are a model that goes back to the 17th century and is one of the first couches made.
The Knole sofa's signature features include deep, thickly padded seat cushions with high arms that can adjust to create an enclosed seating arrangement. The arms are traditionally the same height as the straight high back of the couch.
The first Knole sofa traces back to 1640 as a king and queen solution to share a throne at Knole, a historical English home. This sofa became the possession of the Sackville family due to the actions of Charles Sackville, the Lord Chamberlain and Masters of the Great Wardrobe for Queen Mary and King William.
It's believed that the adjustable sides are a design feature that allowed landowners to have privacy from their servants for illicit behavior.
#17. Contemporary Mid-century Modern Sofa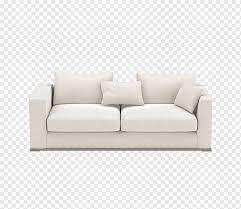 Contemporary mid-century modern sofas give your room a retro style, reviving the popular trends of the 50s and 60s.
This style uses clean lines, funky fabrics like tweed or velvet, and geometric shapes to create unique pieces that can transport you back in time.
Traditional features of a contemporary mid-century modern sofa include tapered exposed wood legs and low seating. These usually have a boxy shape with sharp angles and no curves.
This type of couch might have upholstered or bare wood arms or no arms at all. The seat is a traditional bench style with enough room for three people.
The cushions' padding can vary from thin to super plush, with fixed or loose back cushions. Some designs have tufted bottoms or whole surfaces.
#18. Chesterfield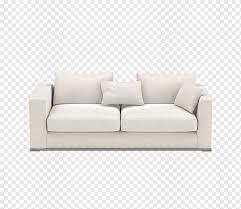 Chesterfield couches have tufted backrests and sometimes have tufted seat cushions. This quilted design traditionally has brown leather upholstery, a nod to their British roots.
Chesterfield's signature look is the couch's high rolled arms, the same height as the back of the sofa. The deep button tufted leather is also a crucial design element that makes this style stand out.
Modern versions may have cloth or velvet upholstery in place of leather, but they all keep the same tuft design. Taller legs and slimmer arms and back are other modern twists to the standard features.
This sofa traces back to the 1700s, where legend says that the design received inspiration to be a way for men to sit upright without causing their suit to wrinkle.
One story says the first Chesterfield couch was for the fourth Earl of Chesterfield, Lord Philip Stanhope. But it wasn't until the reign of Queen Victoria that it became widely popular.
#19. Mid-century Modern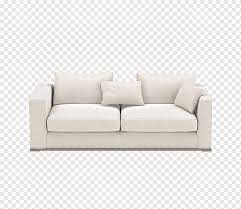 Mid-century modern couches provide a contemporary feel from exposed materials, low set stance, and slanted structures.
Mid-century modern couches' signature traits include rectilinear shapes, sleek, subtle curves, geometric features, and minimal ornamentation.
This style was a massive rave between the early 1930s to the late '60s. Many consider it to be an American rendition of trends such as the International and Bauhaus movements.
Many different couches also classify as mid-century modern, such as cabriole, Lawson, chaise lounge, sectionals, and Chesterfields.
#20. English Rolled Arm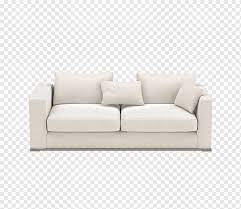 English rolled arm sofas are a versatile design that can match multiple styles to create a contemporary feel.
Traits of this style include rolled arms and tight, slightly sloped low backs. They have a deep seat with enough room for two to three people. The seat cushions are a "T" design, and some will have loose back cushions.
English roll arm sofas hit popularity in the 1800s and are still a common choice today. Furniture designer George Smith made this design a hit and continues to produce this model, calling it the Standard Arm Signature Sofa.
#21. Bridgewater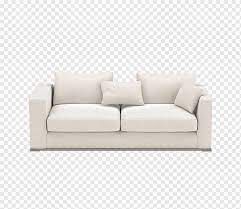 Bridgewater sofas are a casual, comfortable option for family rooms wanting a modern yet traditional look. It's also a great design to combine with other eclectic pieces.
Specific features of a Bridgewater sofa include low arms set back from the front of the couch. A skirted dust ruffle conceals the bottom. The back can be straight or gently rolled. There can be one, two, or three slight humps along the unpadded back.
The seating area is three thick padded cushions. Decorative pillows add accents and make up for the lack of back cushions. Some may come with loose back cushions.
Other names for the Bridgewater sofa are birch arm or English three seaters. Slipcovers protect the surface and fit your room's color scheme. The materials for the couch vary.
#22. Camelback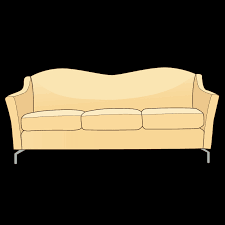 Camelback sofas have a dramatic arched back and high curved arms that are even with the back piece. This style includes sofas with one or two arches or a low back single arch.
These couches traditionally have exposed wooden legs, which can vary by height and size. You can also get them in various styles and fabrics. Some are incredibly elaborate, with heavy ornate wood carving accents along the arch's arms and back.
Camelback sofas were a popular choice for 18th-century aristocratic families in England. A more modern twist is a humpback with one or two humps instead of a curved arch.
This is a more formal style of furniture that provides a traditional, old school feel to your room. While the high sides give you more support, this may not be the best couch for a family movie or nap.
#23. Cabriole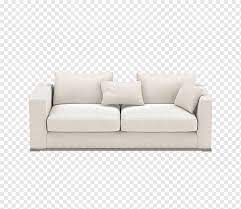 Cabriole couches have an exposed wood frame, low arms, and no back cushions. The seat cushion can be one solid long piece, two or three pillows.
This style resembles a carriage seat with a curved back, accented in exposed wood. The curved legs are also a distinguishing feature (convex upper and concave lower). And the leg's bow design comes from Thomas Chippendale, a famous chair and cabinet maker from the 1800s.
This style's intricate design features are reminiscent of Chippendale, Queen Anne, and Louis XV styles. Cabriole sofas became popular during the reign of Louis XV in the early half of the 1700s.
They are still a popular choice for those wanting an old-world French touch in a formal sitting area. But this style might not be the best choice for family rooms where they will get a lot of use.
#24. Chaise Lounge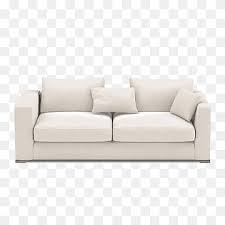 Chaise lounges are a type of lounger designed for you to have enough room to lay stretched out. There's enough room for two to three people to sit together but only enough space for one person to lay down.
Signature features include a bench seat with one raised side and the other side flat. The couch back is high and curved without cushions. And the legs are exposed.
Variations of this design can be found in many cultures throughout history, including Egyptians, Olmec, Greeks (they called them klines), and Romans, who used this style for dining.
Modern versions can be of any style, material, and use. You can get chaise loungers for your sectionals, as outdoor furniture, or as a formal piece reminiscent of days past.
#25. Divan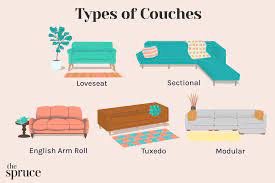 Divan sofas are commonly referred to as fainting sofas due to the design. These couches are traditionally backless or have a low partial back.
Another key feature of divans is the absence of arms. If there are arms, they will be short. A divan is similar to a chaise lounger in that you would be more comfortable laying out in a reclined position than trying to sit up.
Many people refer to divan sofas as a curvy wood-framed daybed with a raised back on one end. There are many theories about the origins of this style of couch.
Some say divans got the term fainting couch from women of the Victorian era, who passed out due to losing their breath from tight corsets.
Psychoanalysis founder Sigmund Freud made these couches famous for being the type of sofa to lay on and share your thoughts.
#26. Pallet couches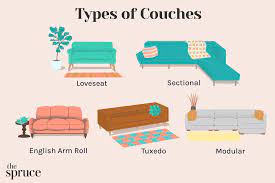 Pallet couches are an excellent solution for a rustic DIY project on a budget. This sofa style consists of recycled pallets, which are wood structures used for packing and shipping.
You can often find pallets for free or at little cost from local stores, online, or your closest hardware store. And you can customize your couch to your exact needs by stacking the pallets together in your desired layout.
Pallet couches can have cushions made of various materials, although you probably would want to avoid using sensitive fabrics that are easy to damage.
There are no hard rules about a pallet couch's signature features, other than being made of wood pallets. Height, width, and design vary by person and imagination.
#27. Sofa Lounger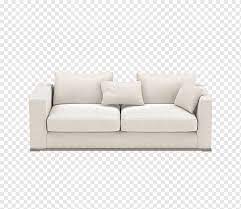 Sofa loungers combine couches' appearance, with a long bench seat and enough room for two or more people, with a lounger's features, which includes a lengthened corner with enough space for stretching out.
This type of sofa is usually a piece of a modular or sectional couch, although you can find them as stand-alone pieces too.
These couches usually have cushioned backs and seats, removable or fixed, and have thick padding for extra comfort.
The materials used for sofa lounges can vary, as can the design and size. You can use a sofa lounge for a formal or informal setting.
Types of Couches FAQ
We've put together a collection of common questions people have about couches. These answers should help you have a better understanding of the topic. And it will help make your shopping an easy and pleasant task.
What are the sizes of couches?
Couches come in all different sizes, so you're sure to find one that is big or small enough to fit your room and family. All sofas have three cushions, with enough space for at least three people.
Length
Couches can vary in size from 70″ to 96″ in length. With enough room for three people, a standard sofa is typically between 70″ and 87."
The typical length of most couches is 84 inches. For extra seating, you can go for a long sofa that's 87″ or even 100″ or higher for maximum room.
Depth
The standard depth of a sofa is 35," but it can range from 32″ to 40," depending on the design. If you want some snuggle room for your movie companion, you might want a deeper sofa.
The depth refers to the measurement from the back of the cushion to the front and ranges between 20″ to 25."
People of average height can sit comfortably on a 21″ to 22″ sofa. Taller individuals may want a deep-seat sofa with a cushion length between 28″ to 35." Extra-deep sofas have cushions wider than 35."
Height
The height of your sofa can be anywhere from 26-36-inches. Low back couches give your home a modern look while higher backed sofas are more traditional.
Seat height can vary from 15-20 inches, traditionally leaving you 17″ to 18″ inches off the floor.
Are sofas and couches the same?
Some people refer to the large piece of furniture that can fit three or more people as a couch. Others may call it a sofa. But are they the same thing?
Historically, a couch is something different than a sofa. The word couch comes from "couche," a French word meaning a piece of furniture used for lying that doesn't have arms. According to the dictionary, a sofa is a long, upholstered piece of furniture with a back and arms.
If you want to be correct with the terminology, chances are you'll need to start referring to your long piece of furniture as a sofa rather than a couch. But most people won't correct you if you refer to it as a couch. Most of us do!
What materials are couches made from?
Couches can be upholstered in many different types of materials. It's essential to pay attention to the kind of material you choose to ensure you pick a sofa that will stand up to your home's needs. Pets, kids, and high traffic can be damaging to some materials.
Leather – a common fabric choice, with different grades. This material is easy to clean, durable, and ages well. Direct sunlight and pets with sharp claws are the most significant dangers.
Cotton – a natural fiber that resists fading. Thread count determines quality. The tighter the weave, the better the quality. Cotton is easy to get dirty or wrinkle, and it's not fire-resistant. Be wary of damask or cotton weaves, which don't last as long and are harder to clean.
Linen – Linen is a durable fabric that's prone to wrinkles and soiling. This fabric is not suitable for pets or children, so it's best for formal use. When linen gets dirty, it requires cleaning by professionals to prevent shrinking.
Faux leather – A synthetic imitation leather that gives you the same look and durability without the high cost.
Microfiber – Microfiber is an ideal fabric for pet parents. This soft, fine polyester is easy to clean and durable enough to withstand children or pets. The tight weave prevents trapping dust, pet hair, or other small particles.
Polyester – The most common synthetic material for couches due to affordability, durability, and wrinkle resistance. This material is also easy to clean, so it's ideal for children.
Chenille – Chenille is a durable, soft, and almost fuzzy fabric that provides a sense of elegance. This fabric can withstand heavy use, but it does require regular vacuuming to remove smart particles. A professional cleaner should clean spills. Sharp pet toenails can snag the fabric causing damage.
How are sofas measured?
It's a smart idea to measure your sofa before purchasing it to ensure it will fit into your intended space. You'll also want to be sure it can fit into your doorways. It doesn't do any good to have a perfect seat but can't get it into your home.
There are three separate dimensions you'll need to consider for your couch's measurements.
The couch's width refers to the length from arm to arm. Depth refers to how far the piece sticks out from the back to the front. And height refers to how tall the couch is, from the bottom to the top of the backside.
To know the size of your couch, you'll need to measure the width and the diagonal depth. To get the diagonal depth, use a straight edge, and start at the back's highest point. Measure down to the front end of the arm.
Then measure the distance from the back bottom corner to the center of the line from the first measurement. Compare these dimensions with your doorways to determine how to get the best fit.