About The Home Simple
Who We Are
At The Home Simple, our mission is to provide you with the best tips and inspiration to help make your home exactly as you want it to be. From home repair to home decor, to cleaning & organizing and gardening & outdoors, The Home Simple is here to offer practical how-to guides and advice.

Editorial Guidelines
At The Home Simple, we take great pride in the quality and accuracy of our content. Our aim is to create the best, original, engaging content that our readers enjoy. If you ever come across an article that you think needs to be improved, please reach out by emailing contact@thehomesimple.com.

Our Team
Our editorial team has extensive experience in their fields of expertise, and are committed to their craft of providing the most helpful content to our readers.
Sara Trimble

Sara Trimble is a DIY veteran with fifteen years of experience in remodeling, upgrading, and doing repairs in the home. She has written dozens of articles about the home, informing and entertaining her many readers. Sara often uses personal experiences to help her followers reduce the challenges of being a homeowner.

Highlights
15 years of hands-on experience with DIY home repairs, upgrades, remodels, and new builds
10 years writing about various home-related topics for multiple publications
Articles have been published on BuzzFeed, Medium, and magazines
Experience

Construction runs in the blood of Sara, who has always loved getting her hands dirty. From the time she was a baby, she's had a hammer in her hand and design ideas in her mind. An avid fan of home improvement shows, Sara infuses her passion for home maintenance with her love of writing. It was a logical progression from doing multiple DIY projects and blogging about them to writing instructional guides to help educate her followers.
Sara Trimble is a regular contributor to The Home Simple and other publications.
Mark Weir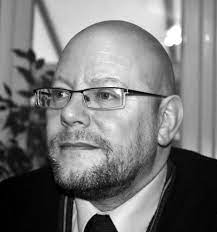 Mark Weir spent 24 years working in real estate, so he knows his way around a home. He also worked with contractors and experts, advising them on issues of planning, investments, and renovations. Mark is no stranger to hands-on experience, having renovated his own home and many properties for resale. He likes nothing better than seeing a project through to completion. Since retiring from real estate, Mark has been focusing on passing on his knowledge through his writing. He lives and works on a widebeam barge, traveling the canals and rivers of England, accompanied by his wife Julie, and their King Charles Cavalier, Eric. Mark likes to document his travels on his YouTube channel, Weir on the Move.